Unzipped returns to BBC Three for a brand new series
BBC Three has announced a new commission of a second series of Unzipped (previously Britain Unzipped), the chat show that unearths the mysteries of the British public, to air later in 2012.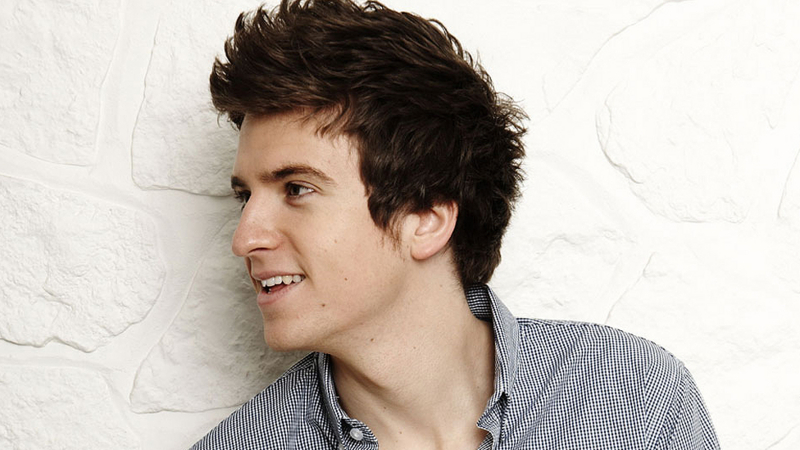 The show has proven popular with young adults, with series one outperforming BBC Three's slot average by 50 percent.
Radio 1 DJ Greg James and comedian Russell Kane will once again host proceedings for the 8 x 45 mins show in which they delve into the world of showbiz, chatting to their weekly guests to try and uncover who the weirdest celebrity in Britain really is – a title won by Holly Willoughby in series one. (Other guests from the first series included Christine Bleakley, Emily Attack, Kimberley Wyatt, Charlie Brookes and Chelsea Healey.)
Alongside this unconventional chat show, the duo will also be delivering the results of a brand new nationwide survey which will offer an alternative and funny state of the nation. The survey has been commissioned especially for this new series. An impressive 81 percent of series one viewers brave enough to complete the survey online also posted their results on Facebook or Twitter.
Asking anything from the secretive, the shocking and the downright silly there are guaranteed eye popping results – facts uncovered in series one included 44 percent of people saying they'd like to punch their boss, 2 percent of people admitting to only brushing their teeth on special occasions and 19 percent of 25 to 34 year olds saying they'd signed up to a dating website… whilst still in a relationship.
In addition, there'll be the usual mix of games, stunts and VTs, all exploring how beliefs and behaviours differ across the nation. Greg and Russell will also be hearing the weird and wonderful things those in the studio audience have got up to when they answer some of the questions from the survey.
Greg James says of the new series: "Amazingly we have been allowed back on the telly by the BBC for a second series and, alongside my TV wife Russell Kane, we can't wait to delve even deeper into the murky underworld of the great British public to find out what really makes them tick. "
Russell Kane adds: "What!? A second series with my hubby Greg James?! I'm fizzing like two Beroccas in a can of coke. Look out, Britons: once again, we'll be massaging your secret bits for info and insights. I'll get to be inappropes with more famous people too. Drooool."
Zai Bennett, Controller, BBC Three says: "We're delighted Unzipped is back. Greg James and Russell Kane are unlike any other interviewers on TV at the moment and we love the fact they are in the middle of a full on bro-mance".
Managing Director, Talkback, Dan Baldwin comments: "We're delighted with this re-commission and excited to be working with both Greg and Russell again. Unzipped was a huge success both on-screen and online. We revealed just how weird and wonderful our country is….and that our celebrity guests were no different! In the next series we'll be diving right back in to find out more".
Unzipped (8 x 45 mins), commissioned by Ruby Kuraishe, is a Talkback production for BBC Three. Executive Producers are Leon Wilson and Dan Baldwin and for BBC, Ruby Kuraishe. Series Producer is Jamie Rea.